Discussion Starter
·
#1
·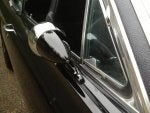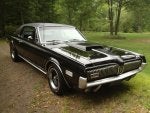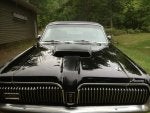 I finally got done with final design for a set of passenger and driver's side mirror bases that is a mirror duplicate of the original driver's side 1968 XR7G mirror base. I have cast them from zinc. The bases are designed to allow the vent window to swing past the mirror without interference.
I was unhappy with what the aftermarket provided for the driver's side so I developed a pair of bases. With help from a G owner; I designed in SolidWorks (3D cad; I'm an engineer for day job) an exact replica of a driver's side and what would have been a passenger side base.
I made the one's above for my car and will make a couple to sell in the coming weeks. The bases take a very long time to cast by hand and so there will only be a few made. I'm posting this ad to see what the interest is in the bases.
The mirrors are available in the aftermarket from either West Coast Classic Cougars for the remote mirror that would be correct for cougars or like me; you could get a pair from OPG (Original Parts Group) they aren't remote but are the same base as the cougars. They are a little spendy; especially the remote mirror but I think that they are worth it. Cougar's are tough to fit different or aftermarket mirrors on because of the horizontal mounting position so there are limited options and besides; these look sweet. I have the correct stainless hardware used to attach everything including the rivet nuts for mounting to door.
Not sure if I'll post them on here or on ebay, let me know what your interest is. Thanks.