Isabel, the family and I went to the Wildwood Boardwalk Classic Car Show this past weekend. >90 miles each way (loving my TKO600 .64 OD!). Was a great event but could have done without the heavy duty ENE winds the entire weekend. Saturday was bad for Isabel in that those winds caused fine sand and salt film to be blown all over and in the car, the inside especially, I was not happy about that but did not feel that closing the car up would be good from a spectator point of view - so I put up with it. Spent last night cleaning up the engine bay and the interior, tonight will be washing and drying the exterior. We did not have rain (but it was in the forecast for Sunday pretty much the entire week) so I guess that was a bright side!
Had to get up REALLY early (left the hotel at 6 am!) to get a good spot in the lines waiting to load the boardwalk at 8:30 am. Here she is in the Wawa parking lot (liked the way the light was soft and yellow):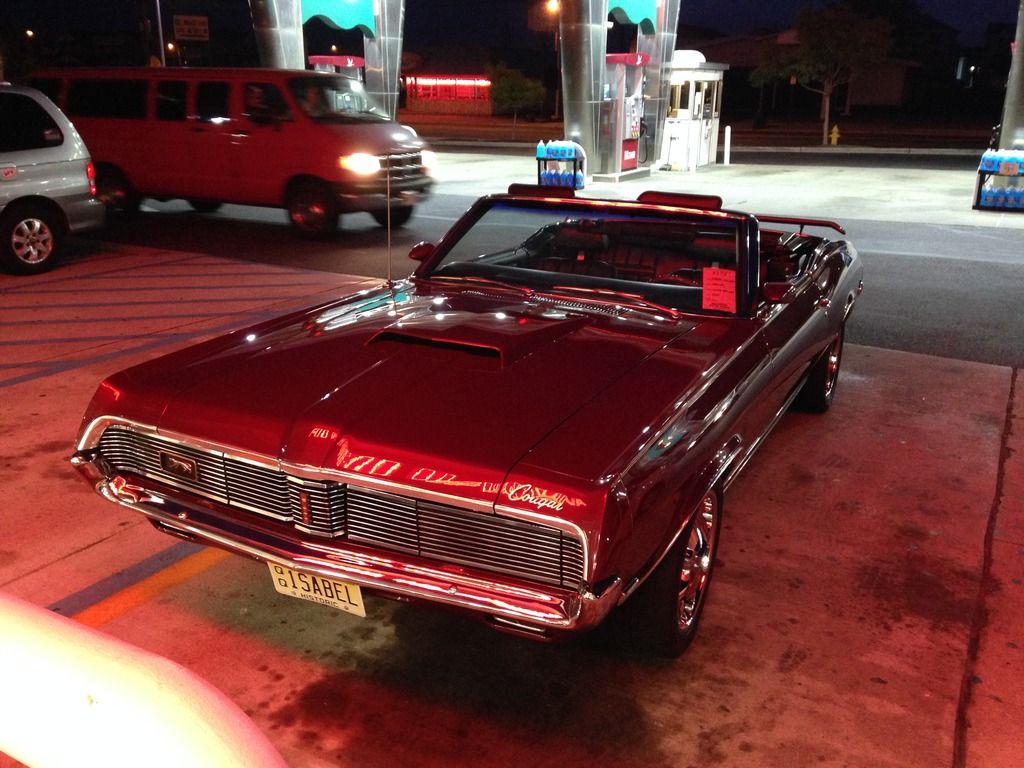 Both days we happened to get parked with a big space on the DS view of Isabel so that was nice: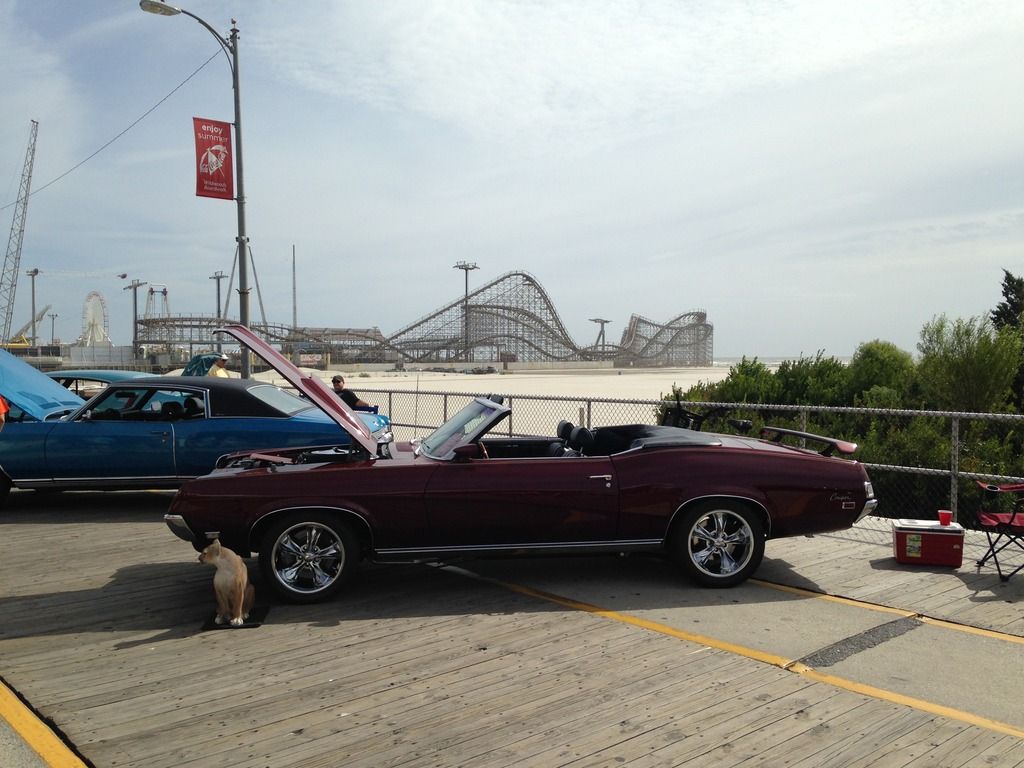 Isabel was selected as one of the top 40 in a field of over 600, quite a thrill! Isabel was the only Cougar (of course) although there were a few at the show (including David Garron - Catmando with his 390 '67 who I visited with for quite a while). The top forty selected cars meet at 5 pm in a winners circle in front of the convention center. There those 40 car owners choose the best in show with a marked ticket per winner. That too was fun but we (my wife and I) were pretty much on stimulation overload by that point - lots of spectators came to the winners circle and the boardwalk was mobbed both days.
The awards were given on Sunday morning in the convention center (held among the auction cars, some really nice rides!). Here is the trophy, pretty nice and unique too: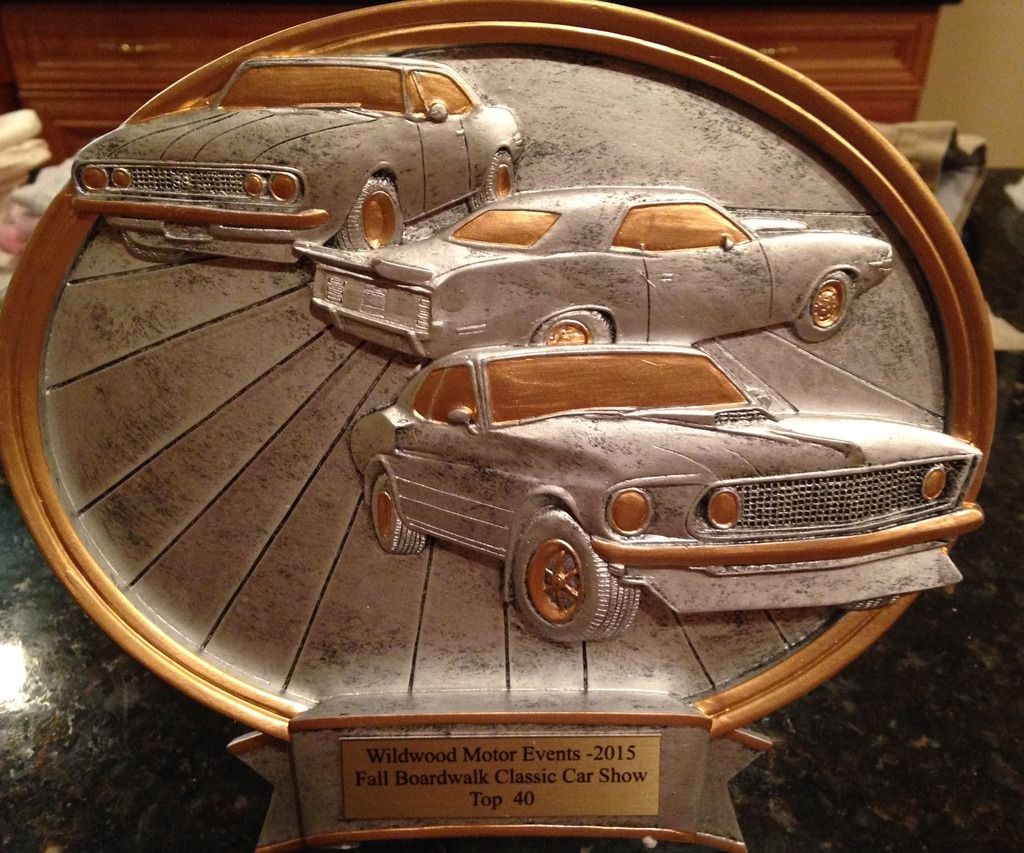 Overall, had a great time and my wife Diann (the third Cougar :buck
says it was the best venue for showing the car to date with exception of the Philadelphia Auto Show which we participated in during the winter of 2013. Parking on the boards was really cool and the roll-in (8:30 am) and roll-out (3:00 pm) especially were a blast with a bazillion people lined up at the exit ramp. It was surreal, we felt like rock stars!