Discussion Starter
•
#1
•
First, thanks MrEos for the advice on removing the oil pan from my 69 351W. All it took was removing the cross member (2 bolts) and dropping the steering linkage (another 2 bolts).
Now for the issue. Good news, everything in the engine looks good. No scoring in the cylinders that I could see, everything looks to be complete and in the right place, and the junk in the bottom of the pan could not be picked up with a magnet. Bad news, there was a lot of junk. Some I could identify as small pieces of the original cork gasket, but I need HELP figuring out what the #
[email protected]
* the rest of this crap is!
The black cylinder in this pic is soft rubber. The metal piece looks like there was a sleeve of some kind, or maybe threads, originally in the round hole (could it be from the drain plug? The drain plug whole is damaged, so whoever had this car before put in a toggle-bolt type of drain plug - no threads).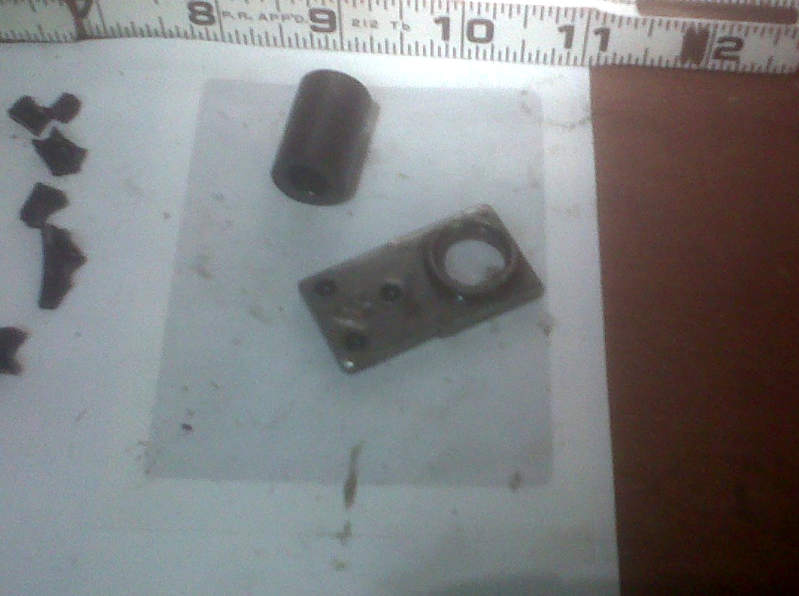 The little pieces in this pic appear to be a dark brown translucent plastic, kind of like the old Bakelight plastic. I could tell from the radiused shape of the larger pieces that they probably formed some kind of a ring, with many smaller holes around the outside. The size is my guess.
The pile on the left is of some kind of non-magnetic metal (tin? aluminum?). Could they be the stripped threads from the drain plug? The black hard (Bakelight) plastic on the right looks like it was a solid piece, but I can't tell what shape that plastic was originally, only that it was shattered into many tiny pieces.
So I have three questions for you engine experts:
1. What is all of this, what damage could it have done,and what do I need to do to replace it?
2. Now that I have the pan off, is there anything else I should do or replace? Should I replace the oil pump, pickup, or anything else as a precaution?
3. I am getting a new stock style pan. What is the best gasket and sealant to use?
Thanks in advance for any and all answers and suggestions.
Jeff