Discussion Starter
•
#1
•
Apologies to Shakespeare for the paraphrase. As you can see in the pic below, I changed all of the interior in my 69 from white to black - except the seats. After seeing another post here where leather seats were dyed red using product from leathermagic.com, I decided to give it a try and make the seats black like the rest of the interior.
I checked out their web site, then called them. Very helpful, honest about how to get good results and how easy it is to screw up. I ordered a kit plus a little extra prep and dye to do all seats. Still less that $100.
Well, I received the kit today. When the wife asked what was in today's UPS delivery (she can be a little sarcastic), I told her my plans. Now she says that she likes the white seats in a black interior! I think an all black interior will look more bad-a$$, less granny.
What do you guys think? Keep the wife happy and leave them white, or dye them black?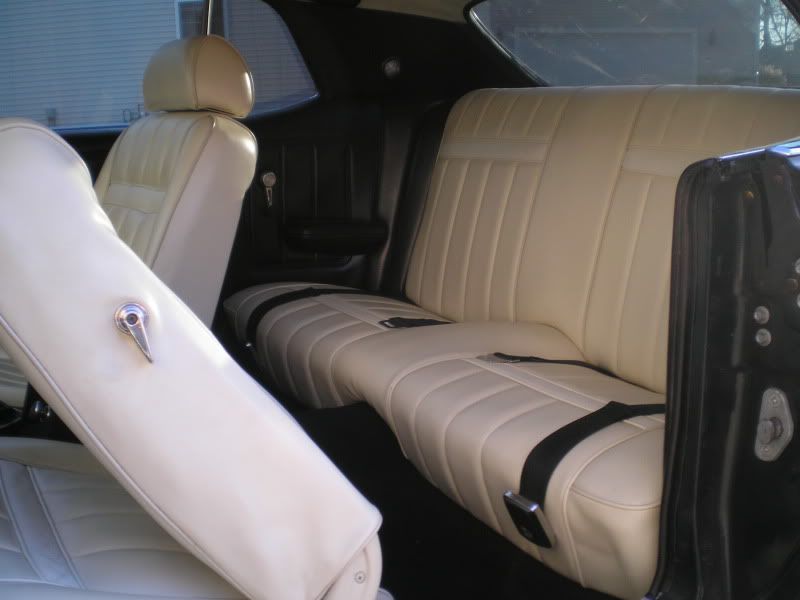 I know it is my decision, just curious what other Cougar guys like. Thanks.
Jeff