Discussion Starter
•
#1
•
With all the overheating Cleveland threads we have had lately, I figured I would show one of the main reasons they do this. Mine has been running a little warm in this 95° weather, so I figured I would tear into it and find out why. I know its not my radiator or water pump, both are brand new. So I figured it had to be the notorious Cleveland bypass system. As it turns out, I was right.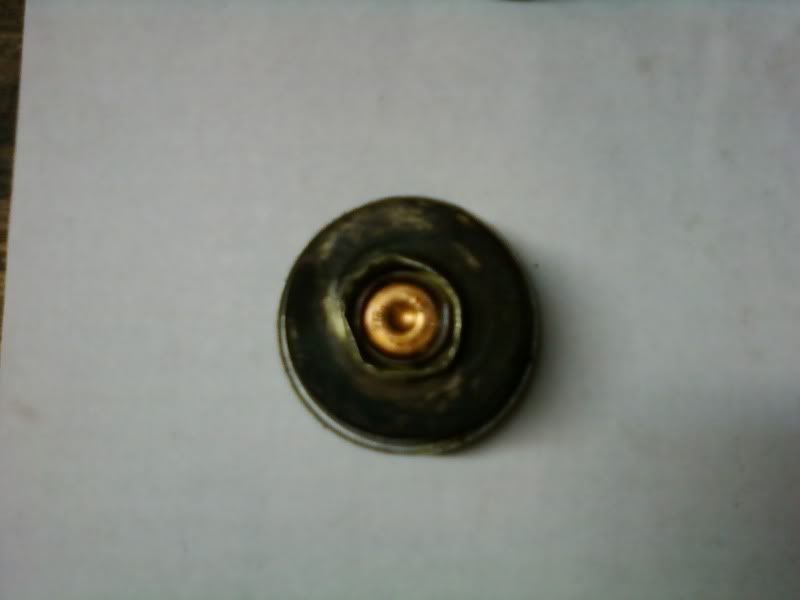 Notice how the "hat" on the thermostat is smaller than the hole in the bypass restrictor? The lack of seal to the restrictor causes water to continually circulate around the bypass area in the front of the engine and doesn't let water flow to the radiator like it should.
It looks a little jagged, thats from me prying it out, but even before that the holes didn't match up. I ended up just soldering a pre 1982 penny inside the restrictor, and put a windsor thermostat in it. Hopefully this will take care of my over heating, and will help others see why this becomes an issue on the Clevelands.