Got a piece of one of my favorite Cougars today!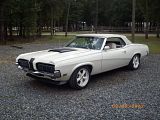 Pat (droptopcat70) is re-doing his cat (above)
I got the pleasure of buying his tire/rim set and they arrived today: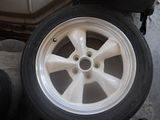 Although not a Cougar, I really like the center caps: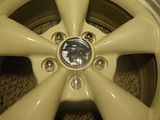 Although 'just' tires and wheels, Pat really took above and beyond care for their trip from Florida to Virginia. Shrink wrapped in sets of two, tied through the lug holes to help keep them together and cardboard cut to fit slipped between the wheels as well as on the outer areas!!! I just had to post saying THANK YOU again Pat for the opportunity to get a great set of wheels and tires from a car I have always admired!!
Thanks
Chuck