Discussion Starter
•
#1
•
Hi all, been lurking here, but I have yet to post. I am Jason and as of April, I am the proud owner of a 1970 Mercury cougar. I have owned and modded some newer muscle, but after my last one gave me fits, I decided to go with a classic. My intention is to turn it into my daily driver and I am getting close to that happening. When I bought the car, it needed a touch more work than I had anticipated, but I am not afraid a little work.
I saw it on my local craigslist for $2500. 70 cougar, 351c 2v, 3 speed, front disc brakes. The floor pans were rusted out, brakes didn't work, would barely stay running. After looking it over, finding some rust under the top and in the quarters, I talked the owner down to $2200 and my journey began.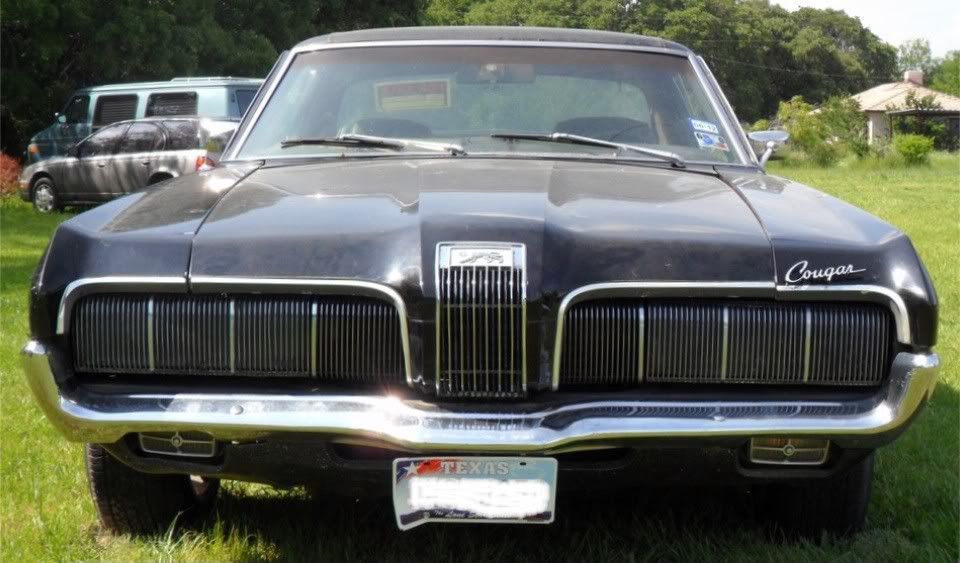 First step was the brakes, which needed to be flushed and new wheel cylinders installed. First time in 10 years that I have done drum brakes. After that, I got it mostly running with some fresh gas. A quick drive showed that I needed tie rod ends for sure. Kinda scary to see the road whipping by too, so floor pans were hot on my to do list. I dodged a bullet and my torque boxes and frame rails were solid. Now, I have touched a welder twice in my life to this point, but I like to do thing myself, so I bought a MIG and went to work. Final result was sturdy, but not pretty, but it's hidden, so I didn't care.
After that, I opened the old paypal account and got some reproduction two piece carpet.