Guys,
I have the drivers side trunk floor and rear support from John's classic. Nice pieces but I have found the floor needed significant modification to fit my car. Once this was complete it fit perfectly into the same place as the original floor panel.
Your results might vary, I just want to share my experience. My car has not been in any kind of a rear collision and I have checked the frame rail alignment using the published "crash sheets". I posted those results earlier.
Enjoy
James
Test fit before trimming: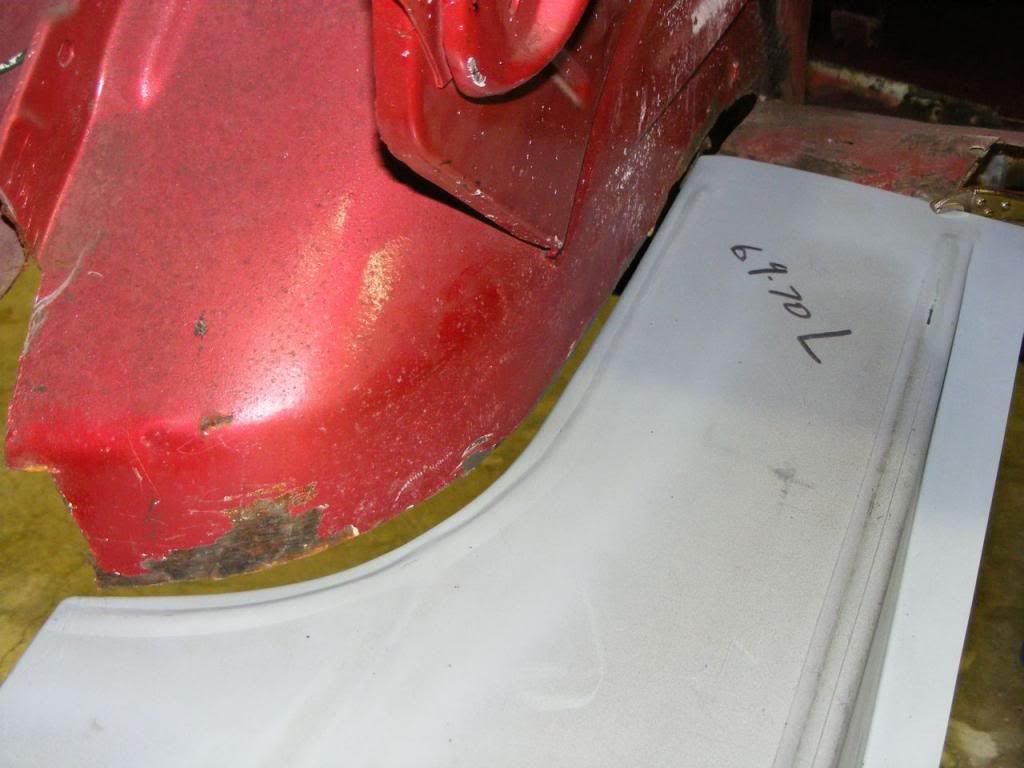 Test fit before trimming, corner is flush with rear of car (so panel can not move back any farther)
Obvious gap, panel is perpendicular to rear of car, clearly it needs to move back farther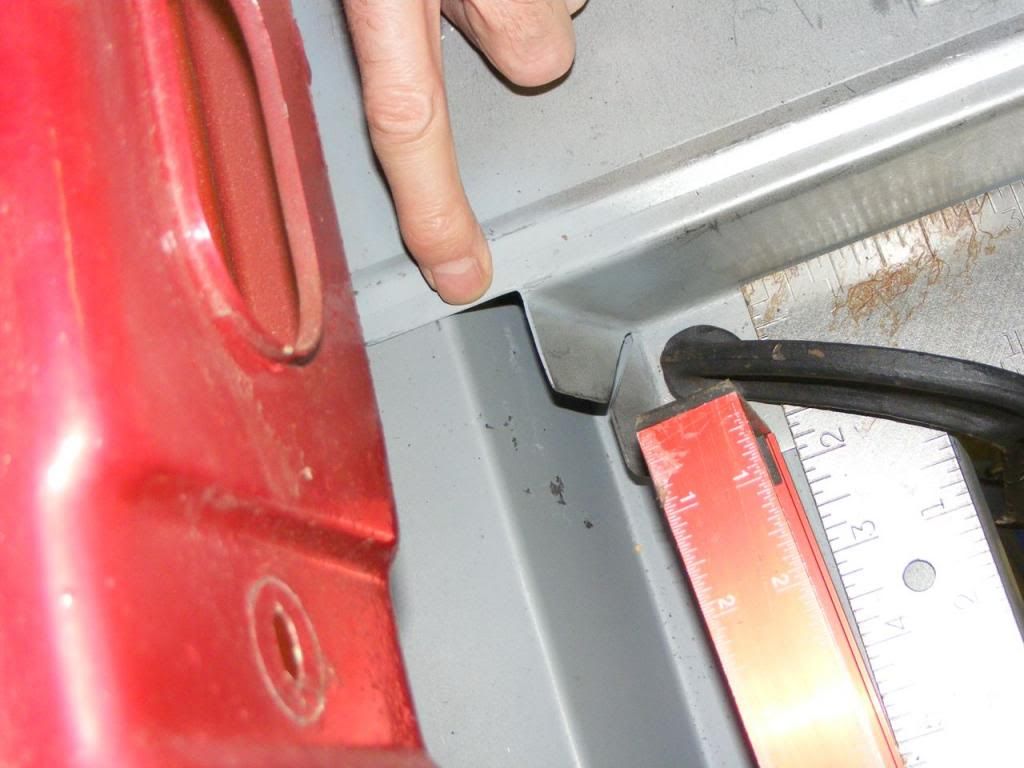 Amount to be trimmed (15mm shown here but it wound up being 20mm in the end)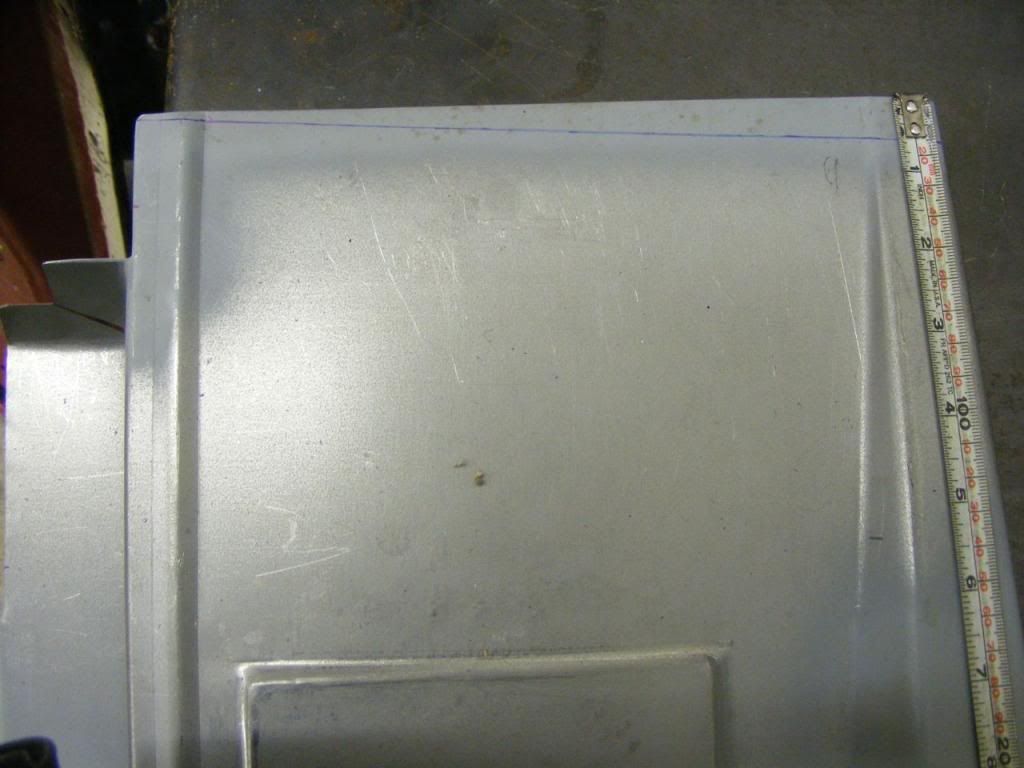 Moving the panel back more means it does not fit up against the wheel house anymore so a patch will need to be welding in here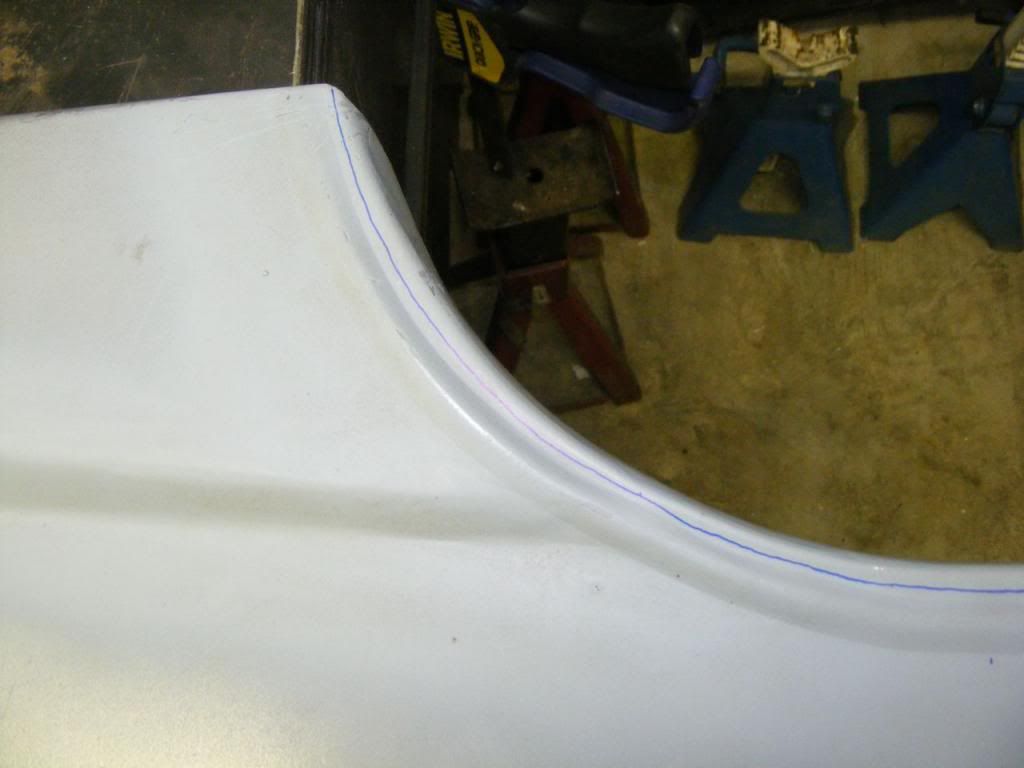 Obvious gap that no exists with the wheel house after the panel has been trimmed at the back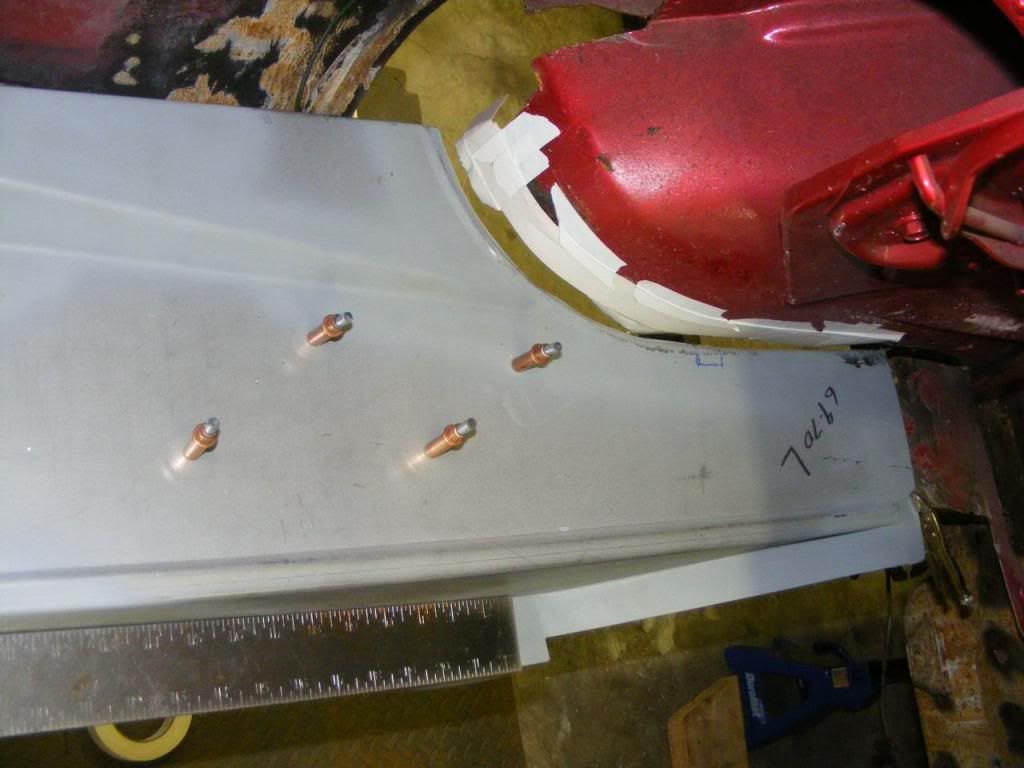 A better "big picture" view of how it's now fitting after the trimming. The very front of the panel (where the vice grip is) now lines up perfect with where the old panel was (I can tell by looking where the red paint ends)
Bottom view, you can see that the trunk panel is lined up perfectly with where the "drop panel" will eventually go. You can also see that I have some frame rail fabrication to do as well. I hope to post some pics of that soon too as the rear frame rails are significantly different between Mustang and Cougar
And now it fits perfectly with the rear panel and is also perpendicular to the rear panel. Yes the rear panel is level as is the rear of the car.