Discussion Starter
•
#1
•
Yesterday the sun was shining, the temp was a balmy 40 degrees, and I just had to get the old gal out for a short drive. I bought this 69 XR7 at a Mecum auction this past spring. I thought the odometer had rolled over to 19,400, but the title says actual miles! Based on the condition of the pans, body, etc., I believe it. Please don't trash her (or me) for making her into an Eliminator clone. You can see from my signature line that I don't mind owning a "replica" or two (my other fun car is a Factory Five 65 AC Cobra replica).
She hasn't been washed or polished up yet, but the paint still looks pretty good. I put a black Eliminator stripe kit on it. Very subtle, can't see it unless you look hard - that's the way I wanted it. The original style wheels and new tires rubbed the front corner of the left fender, so I cut a little off and repositioned the wheel well trim. Can you tell?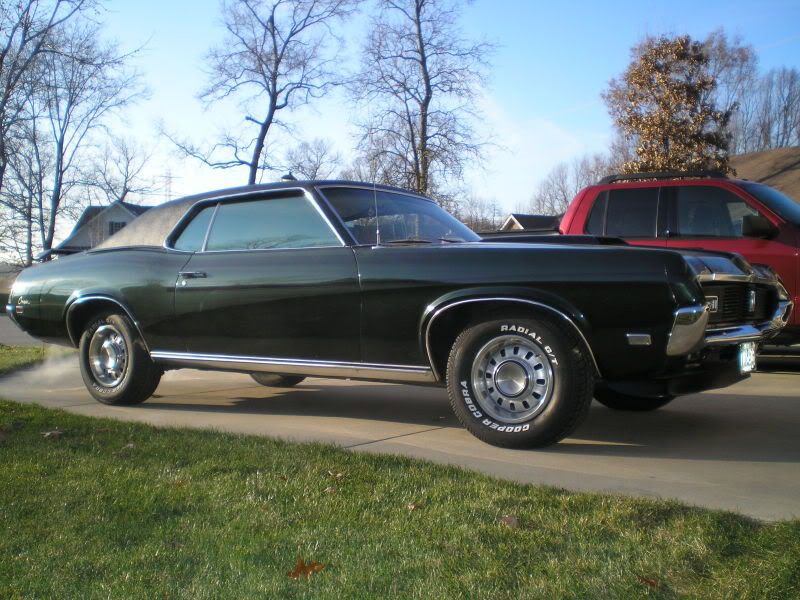 I completely rebuilt the grille and painted it satin black.
New reflector around the emblem cost a small fortune, but worth it. A new voltage regulator and fully charged battery got the sequential turn lights working good.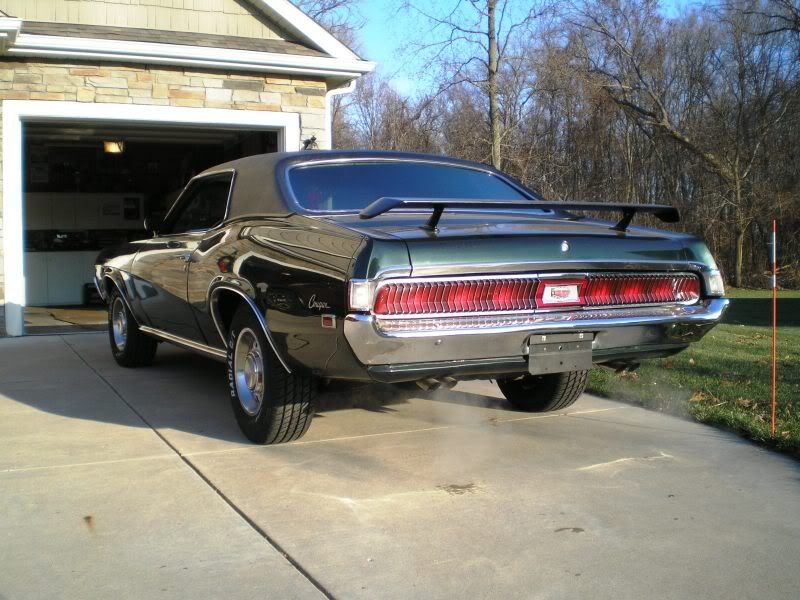 All new hoses, filters, fluids, many adjustments and new parts, and a few decals made the engine compartment look almost like it did in 69. She starts first time and runs great.
In order to save the door panels, I had to drill and screw them onto the door. Not original, but still looks ok in my book.
I changed the entire interior from white to black except the seats. After cleaning up the original white seats, they just looked too dam good to change. I kind of like the contrast of white seats with a black interior.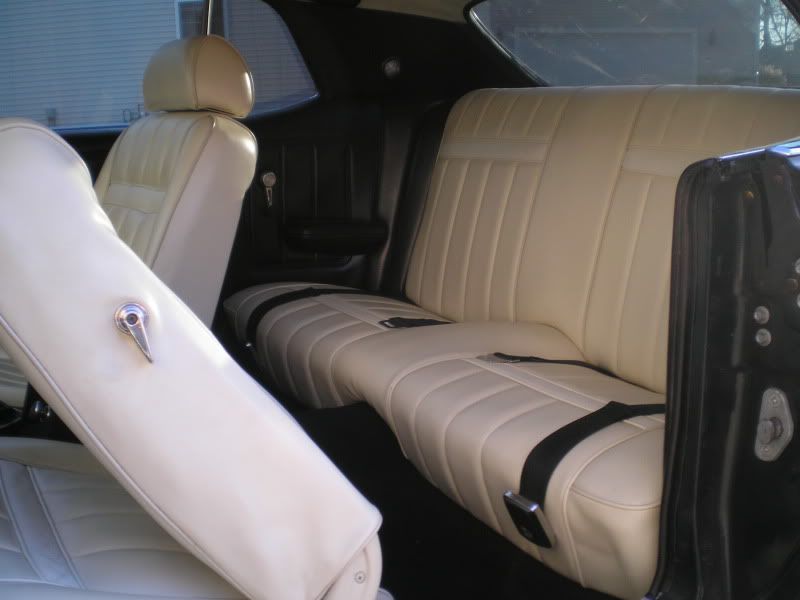 Trunk still had one of the original build tags hanging on the tension rods, so I left it there. All new liner and gas strut to hold it open after adding the heavy spoiler.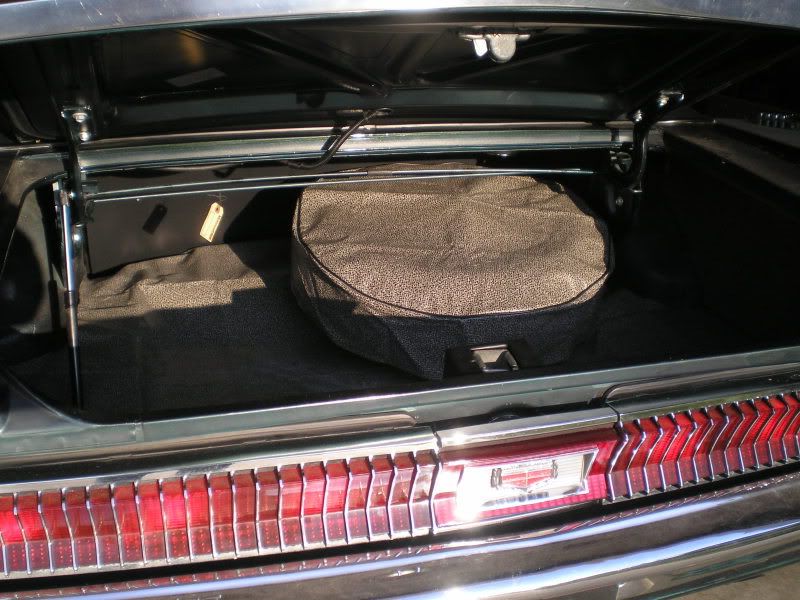 A couple of buddies and I are planning on driving a few legs of the Hot Rod Power Tour this spring. I think the old gal is just about ready!
Anothe HUGE THANKS to all who offered insight and suggestion over the past few months. I couldn't have done it without you guys (and WCC, MU, Auto Zone and a semi-understanding wife!)
Jeff