Two months ago the Cougar's oil pressure bounces a little, had my mechanic friend play with it while he was at my shop. He retarded the timing because there was also some ticking and mild firing miss, and he wanted to keep it easy getting home. He said that there may be a spring that may be broken in the oil pump; relatively easy fix.
Driving it home, I felt it backfiring and missing. I took off the rocker cover to find a broken roller about to come out of the #3 exhaust valve rocker.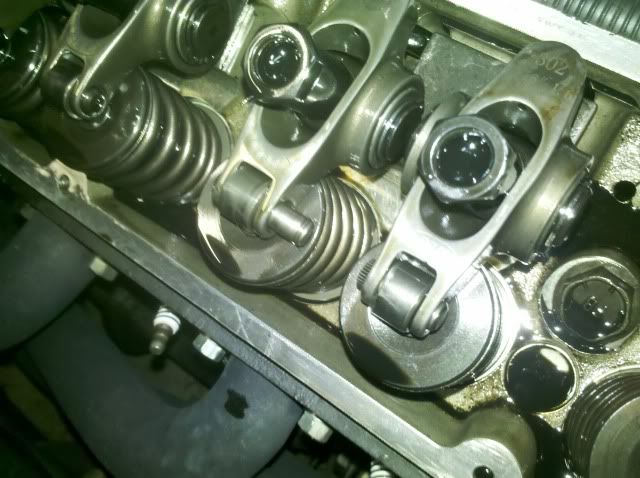 I checked to make sure the pushrod was straight, replaced the roller rocker, drove it, and still had the same backfire and miss under various rpms.
I messed with the timing and replaced the spark plugs and wires, which made no difference. Thought to may have a burnt valve from the broken rocker episode, so ran half a can of seafoam through it. It seemed to help a little bit. During all this, there has been a light tap down in the motor only over 2000 rpm or so. For some reason I feel like it has always been there, like it was an exhaust leak or something, which there certainly are.
Yesterday my Dad was over and were were poking around the motor, and he noticed while it was idling that the #2 intake valve rocker wasn't moving as much as the others. Today I pulled the intake and things to find this: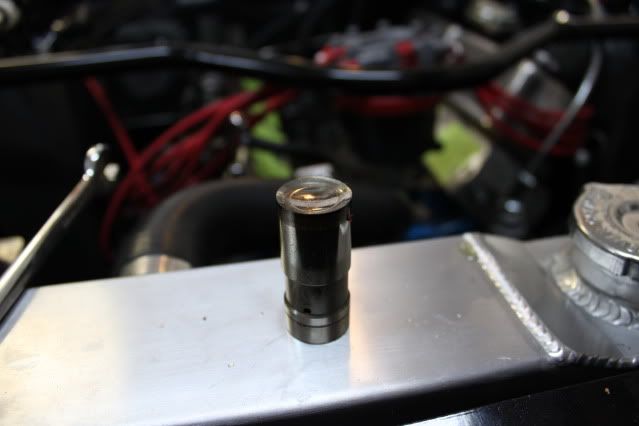 And yes, the cam lobe looks and feels like a marble.
This happened about 2 years ago also. I had to replace the cam with another Comp cam. What is making this motor eat cams? I was using synthetic at the time, but since then have only used that VR1 high-zinc stuff.
I'm so frustrated with this car. The facts that I have 2 non-running vehicles in the garage taking both spaces (also an '80 Chevy C-10 slow-moving project; no motor or trans.), and that I now have to spend the resources to replace yet another cam really, really make me angry. Since I've been pleasantly content driving the 86 Silverado as a DD for the last few months, I'm feeling like I may just replace the cam and put the Cougar up on Craigslist. I may miss it, I may not. I guess we all feel like this at some point in time...