So, I'm not well educated when it comes to motors. I could spend hours and hours doing some research but I'm not sure how much that would help. I figured my best first step would be to start here.
To start with, my 351C in a '71 Cougar needs new valve guides. This I know because it smokes like crazy when I start it and have already done the valve seal replacement. I only wish I had realized the issue with the valve guides before doing all that work. Lesson #1 I suppose. The current motor has over 250K on it, I'm pretty sure. Trolling through craigslist, I found a Ford 400 motor and wondered if it was something worth playing with as a replacement, since I need to do something, I figured why not do something more if it makes sense?
Here's what I know so far from the person who has the motor:
400 Ford Engine

D7TE-A-2-B on the block

D5AE-A-2-A heads

D7TE 9425-SA intake(2V)

Edelbrock Performer 400 aluminum intake(4V)

Chrome valve covers

Valley pan

Flex plate

New fuel pump

What I think are called thermactor tubes

Motorcraft 2V carb
Here's some pics to go with the description...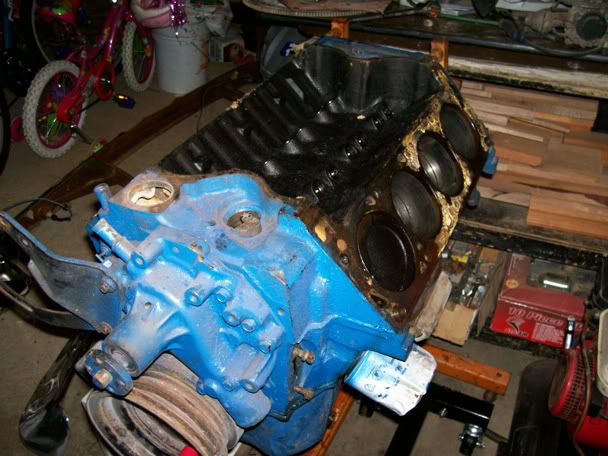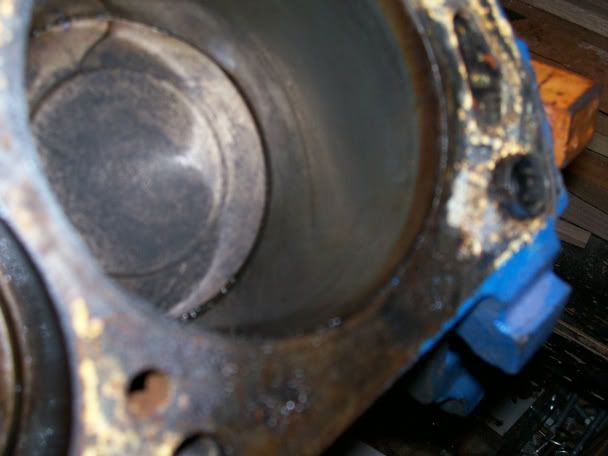 Yes, I noticed the over spray on the oil filter etc too... Looks like there's at the very least some serious cleaning up to do. He's only asking $300 OBO. So, what are your thoughts on this?