<TABLE style="mso-cellspacing: 0in; mso-yfti-tbllook: 1184; mso-padding-alt: 0in 0in 0in 0in" class=MsoNormalTable border=0 cellSpacing=0 cellPadding=0><TBODY><TR style="mso-yfti-irow: 0; mso-yfti-firstrow: yes; mso-yfti-lastrow: yes"><TD style="BORDER-BOTTOM-COLOR: #ece9d8; PADDING-BOTTOM: 0in; BACKGROUND-COLOR: transparent; BORDER-TOP-COLOR: #ece9d8; PADDING-LEFT: 0in; PADDING-RIGHT: 0in; BORDER-RIGHT-COLOR: #ece9d8; BORDER-LEFT-COLOR: #ece9d8; PADDING-TOP: 0in" vAlign=top>
<TABLE style="mso-cellspacing: 0in; mso-yfti-tbllook: 1184; mso-padding-alt: 0in 0in 0in 0in" class=MsoNormalTable border=0 cellSpacing=0 cellPadding=0><TBODY><TR style="mso-yfti-irow: 0; mso-yfti-firstrow: yes; mso-yfti-lastrow: yes"><TD style="BORDER-BOTTOM-COLOR: #ece9d8; PADDING-BOTTOM: 0in; BACKGROUND-COLOR: transparent; BORDER-TOP-COLOR: #ece9d8; PADDING-LEFT: 0in; PADDING-RIGHT: 0in; BORDER-RIGHT-COLOR: #ece9d8; BORDER-LEFT-COLOR: #ece9d8; PADDING-TOP: 0in" vAlign=top>
Here's some info about the cat;
Originally a southern California car Orange county and I bought it in 1994. Still has solid original floors and quarter panels
351 W completely rebuilt, bored .030" over, nice cam, roller rockers, Twisted wedge aluminuim heads, 725 cfm holley #4118 4bbl, mid length headers, factory PS, PDB, A/C(switcthed over to Sanden compressor and R143), TKO 500 5spd trans, 3:50 trac-loc 9", all new suspension front and rear, leather driving seats, new upholstery and weather striping/seals, beautiful paint (factory bright blue metalic) and detailing everywhere. the list goes on and on. This car is done and only driven once a month or so to JBA's car show or El Cajon's cruise night. It was at the Kearny Person Ford show in June and was also in the Coronado Speed Fest last year. It shows very well and I do have all the Marti and Lois E. reports to back up the car. I've attached some pictures to view. The car is in the Eliminator Registry.
If you would like more pictures of certain areas please message me and I will get them to you.
$23,000 or best offer.
</TD></TR></TBODY></TABLE><TABLE style="mso-cellspacing: 0in; mso-yfti-tbllook: 1184; mso-padding-alt: 0in 0in 0in 0in" class=MsoNormalTable border=0 cellSpacing=0 cellPadding=0><TBODY><TR style="mso-yfti-irow: 0; mso-yfti-firstrow: yes; mso-yfti-lastrow: yes"><TD style="BORDER-BOTTOM-COLOR: #ece9d8; PADDING-BOTTOM: 0in; BACKGROUND-COLOR: transparent; BORDER-TOP-COLOR: #ece9d8; PADDING-LEFT: 0in; PADDING-RIGHT: 0in; BORDER-RIGHT-COLOR: #ece9d8; BORDER-LEFT-COLOR: #ece9d8; PADDING-TOP: 0in" vAlign=top>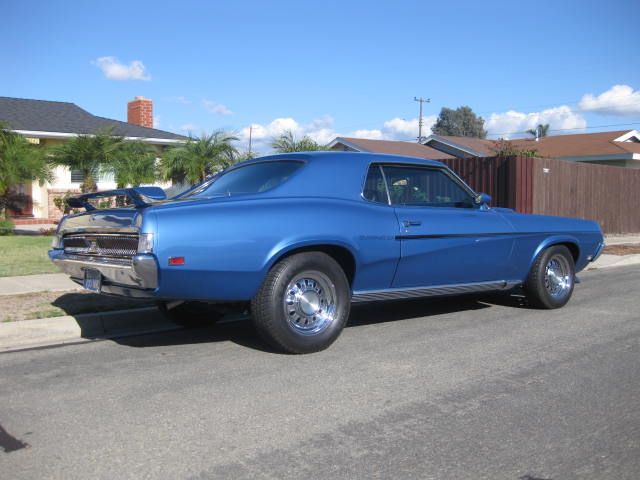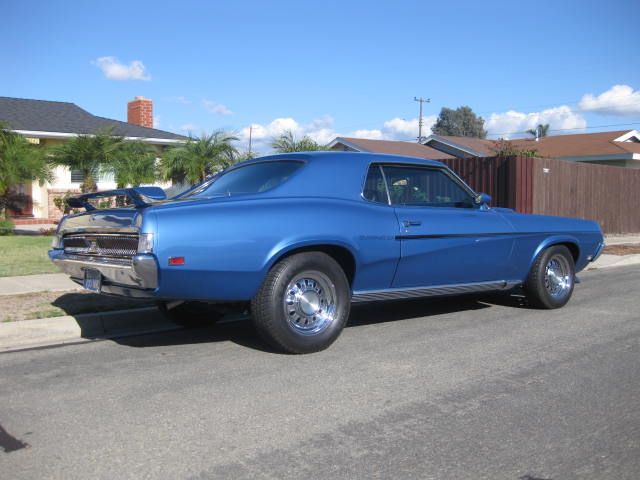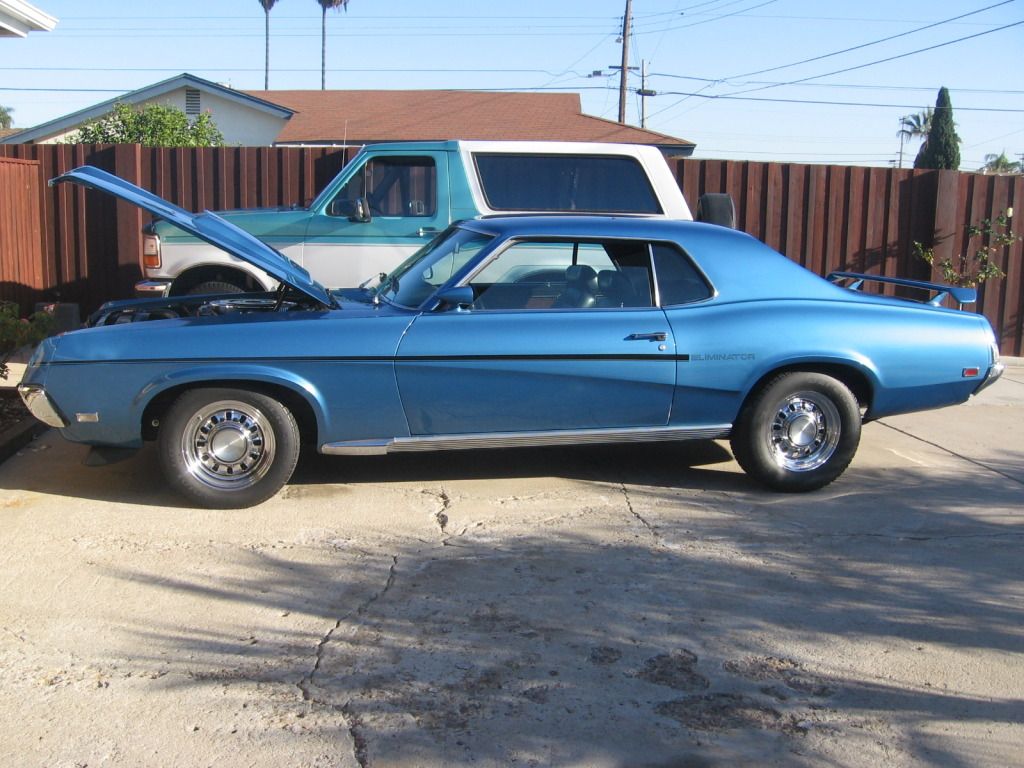 RON<

[email protected]

>
</TD></TR></TBODY></TABLE>
</TD></TR></TBODY></TABLE>