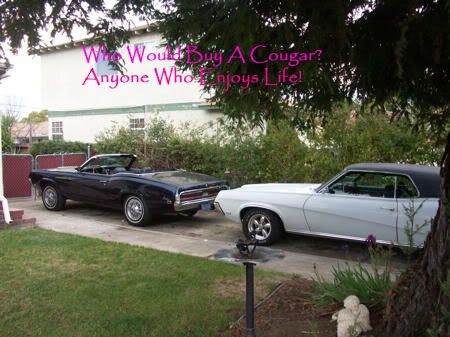 1969 XR7 VERT 351W "Elwood" MINE!
Kenny is has been Sold, but never forgotten! A 3 X peeper in the movie MILK!!!
1967 XR7 289 2V "Ours" Project car "Cee Aaa Tee"
2009 Lexus RX 350 My Dad's car left to me
http://gallery.me.com/my69xr7rocks
Visit my Home page
http://homepage.mac.com/my69xr7rocks/
See some of my Videos and such
Stray Cats Member!!